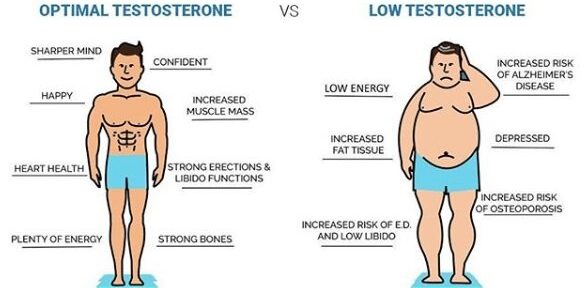 18 COMMON SYMPTOMS OF TESTOSTERONE DEFICIENCY
18 Symptoms Testosterone Deficiency
18 common symptoms associated with low testosterone deficiency by Aleena Aspley, who is a Certified Sexological Bodyworker located in Brisbane Australia.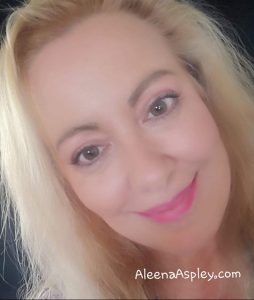 TESTOSTERONE
Testosterone is a hormone that plays a crucial role in regulating male sex drive, promoting bone strength, and aiding in sperm production. Its levels can vary significantly based on factors such as sex, age, and overall health. Low testosterone levels can be caused by issues with the testes or pituitary gland, obesity, certain health conditions, or the natural process of aging.
In addition to its role in reproductive tissues, testosterone is responsible for the development of secondary sexual characteristics, including the growth of facial and body hair, deepening of the voice, and the development of muscle and bone mass. Maintaining adequate testosterone levels is essential for overall male health, as it is closely tied to sexual function and fertility.
TESTOSTERONE DEFICIENCY
Male testosterone deficiency, aka hypogonadism, refers to low levels of testosterone in the male body. Testosterone plays a crucial role in many male bodily functions, including mood regulation.
When male testosterone levels are insufficient, it can contribute to the development of depressive symptoms, as well as have a wide range of effects on physical, cognitive, mood, erectile issues and delayed orgasm. 
Male depression associated with testosterone deficiency may manifest as persistent feelings of sadness, lack of energy, decreased motivation, and diminished interest in activities.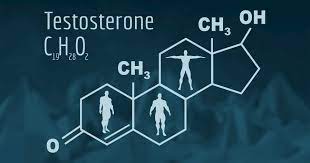 18 Symptoms Testosterone Deficiency
HERE ARE 18 COMMON SYMPTOMS ASSOCIATED WITH LOW TESTOSTERONE LEVELS:
Muscle Strength:

Low testosterone can contribute to a decrease in muscle strength and overall physical performance.

Physical Co-ordination:

Some individuals may experience difficulties with coordination and precision of movements.

Balance:

Testosterone deficiency can affect balance and lead to a sense of instability.

Physical Frailty:

Lower testosterone levels may result in reduced physical resilience and an increased vulnerability to injuries and stress.

Concentration:

Testosterone plays a role in cognitive function, and deficiency can lead to difficulties in concentration and focus.

Verbal Memory:

Testosterone deficiency may impact verbal memory, making it harder to recall and retain information.

Visual / Spatial Awareness:

Low testosterone levels can affect visual-spatial awareness and navigation skills.

Sleep Dysfunction:

Testosterone deficiency has been linked to sleep disturbances, such as insomnia or excessive daytime sleepiness. 

Health and Well-being:

Lower testosterone levels can contribute to a decreased overall sense of well-being and enjoyment of life.

Energy and Motivation:

Testosterone is associated with energy levels and motivation, and deficiency can result in decreased energy and a lack of drive.

Anxiety:

Some individuals with low testosterone may experience increased feelings of anxiety and worry.

Depression:

Testosterone deficiency has been associated with an increased risk of experiencing depressive symptoms.

Irritability:

Low testosterone levels can contribute to irritability and a shorter temper.

Libido:

One of the primary symptoms of testosterone deficiency is a decrease in sexual desire or libido.

Infrequent or absent nocturnal erection and erection on awakening:

Testosterone is crucial for healthy erectile function, and deficiency can lead to fewer spontaneous erections during sleep and upon waking up.

Erectile Issues:

Testosterone deficiency can result in difficulties achieving and maintaining erections necessary for sexual activity.

Ejaculation:

Some individuals may experience challenges with ejaculation, including reduced force or volume.

Orgasm:

Testosterone deficiency can affect orgasmic function, leading to diminished intensity or pleasure during sexual climax.
18 Symptoms Testosterone Deficiency
THE RED FLAG SYMPTOMS OF TESTOSTERONE DEFICIENCY ARE: 
Reduced stamina, strength, and performance in bed

Failing to get or maintain the excitement with a partner

Experiencing hot or cold flashes without any cause

Losing bone density, hair, and muscles with age

Low fertility, sperm count, and poor health
EXERCISE TO BOOST TESTOSTERONE
Regular exercise, a combination of aerobic exercise, which increases heart rate and resistance training (weight-lifting) not only helps to maintain male muscle mass but also supports overall physical fitness and vitality. Maintaining a fitness regime can improve cardiovascular health, increase bone density, enhance metabolic function, boost energy levels and assist with male mental health.
MONITOR STRESS LEVELS
Stress can have a significant impact on testosterone levels in men and when stress levels are high, the male body releases cortisol. Cortisol and testosterone have an opposing relationship, meaning that when cortisol levels increase, testosterone levels decrease.
Lowering stress levels can have a positive impact on testosterone levels in males. Chronic stress, whether due to work, personal relationships, or other factors, can contribute to hormonal imbalances, including decreased testosterone production.
ADEQUATE SLEEP & TESTOSTERONE
Adequate sleep is crucial for overall physical and mental well-being. Lack of sleep can contribute to increased stress levels, fatigue, mood disturbances, reduced motivation and maintaining healthy testosterone levels. Sleep is a crucial time for the body to rest, recover, and regulate male hormone production.
TESTOSTERONE REPLACEMENT THERAPY (TRT)
Diagnosis and treatment of testosterone deficiency should be performed by a qualified healthcare professional, who can assess symptoms, perform necessary tests, and provide appropriate management options, such as testosterone replacement therapy (TRT). 
BIO-IDENTIAL HORMONES – A NATURAL ALTERNATIVE
An alternative and holistic treatment option for testosterone replacement therapy is natural bio-identical hormones.  You can read more about Bio-Idential Hormone replacement by clicking here.
It is important for individuals experiencing depressive symptoms to consult with a healthcare professional for proper diagnosis and treatment, as addressing testosterone deficiency can potentially alleviate depressive symptoms and improve overall well-being.
MEDICAL DISCLAIMER:
Please refer to the bottom of this blog webpage to see my medical disclaimer.
Testosterone Deficiency Male Depression
.
.
CONTACT DETAILS
Ms. Aleena Aspley
Certified Somatic Sexologist / Sexologial Bodyworker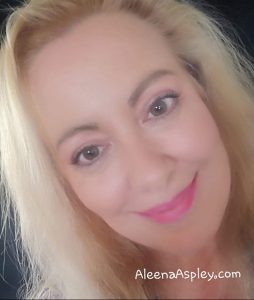 Location:  North Brisbane, Queensland, Australia
Mobile: 0404 449 433  (TEXT ME TO BOOK)
International: +61 404 449 433
Website: www.YoniWhisperer.com.au 
Website: www.LingamWhisperer.com.au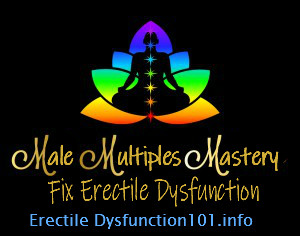 Testosterone Deficiency Male Depression
TESTOSTERONE DEFICIENCY — Male Depression & Loss of Vitality
MEDICAL DISCLAIMER:
The information provided on this website is for educational purposes only and is not intended to replace professional medical advice, diagnosis, or treatment. Always seek the advice of a qualified healthcare provider with any questions you may have regarding a medical condition. The content on this website should not be considered as a substitute for professional medical advice, diagnosis, or treatment. Reliance on any information provided on this website is solely at your own risk.
While every effort has been made to ensure the accuracy and reliability of the information presented, the website owners and authors cannot be held responsible for any errors or omissions or for any consequences resulting from the use of the information provided. The information on this website is subject to change without notice.
The website owners and authors do not endorse or recommend any specific medical treatments, products, procedures, opinions, or other information mentioned on this website. Any reliance on such information is solely at your own risk.
It is important to consult with a qualified healthcare professional before making any decisions or taking any actions based on the information provided on this website. Individual responses to treatments and healthcare recommendations may vary, and the website owners and authors are not responsible for any outcomes or results that may occur as a result of following the information presented.
By accessing and using this website, you acknowledge and agree to the terms of this medical disclaimer.